Don't just throw those liquor bottles haphazardly on the shelf.
OCT 2, 2015 via Elle Decor
Bar carts don't always live up to their potential, with function beating out form more often than not. (Their main purpose is right there in the name, after all.) But by adding in a few key accessories (and a little extra thought), your bar cart can truly become a focal point.
Jenny Wheat
Leave space for a bouquet of flowers or a bowl of delectable fruit like Julie Blanner did here. The addition of living things feels intentional and will do wonders in making your cart feel like it's a part of your room's design.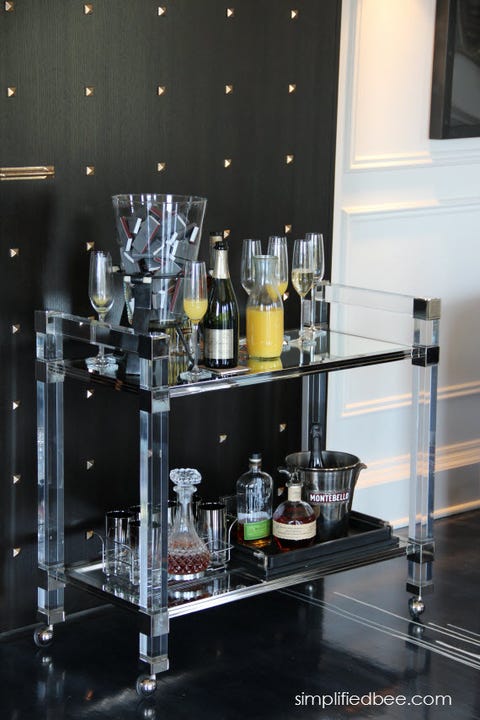 Cristin Bisbee Priest
Most glassware you'll find is devoid of color, but taking the time to find a few statement pieces in brighter hues will instantly make your bar cart stand apart from the others. We love the pink and yellow glasses in this bar cart belonging to Leslie Martin of See Love Covet.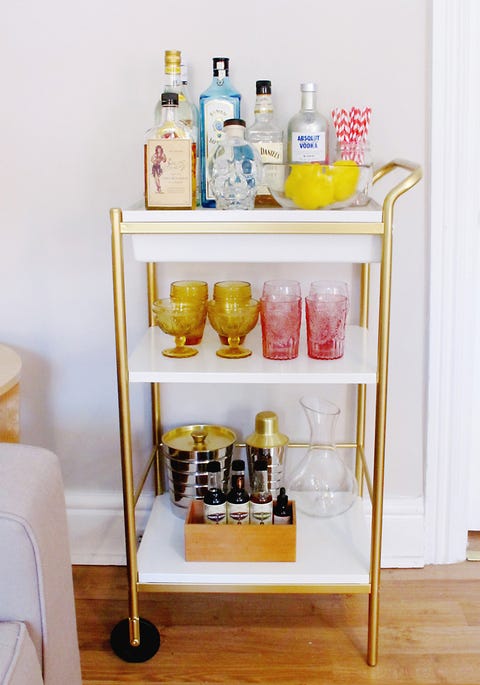 Leslie Martin
Michelle Shen of AM Dolce Vita blogachieved a high-end look by keeping her cart clear of clutter and showing off only the prettiest bottles and glasses, not to mention that adorable gold pineapple.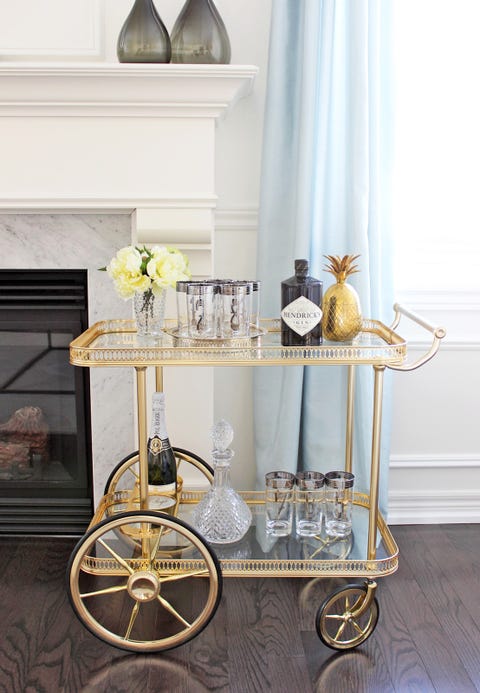 Michelle Shen
If an overly-styled look isn't for you, here's an idea: Taylor Sterling of Glitter Guide masterfully created this simplistic vignette by limiting the liquor bottles to one corner and using the rest of the cart to show off beautiful books and knick knacks. Brilliant.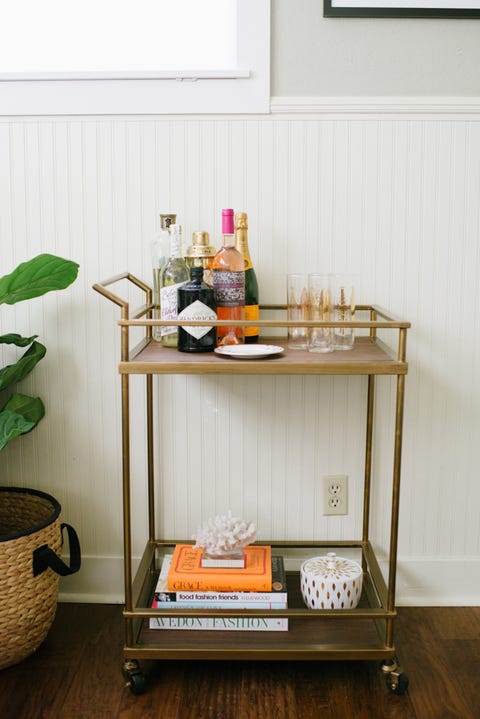 Delbarr Moradi